Whatever tax problems you're facing, we're here to help you solve them.
Dealing with tax problems can feel overwhelming, but you don't have to face them alone.
Whether you're dealing with unpaid back taxes, a tax criminal investigation, or you're in need of other IRS help, Ebbert CPA has the expertise you need to find a resolution.
Facing problems with the IRS can be scary. Between the risks of wage garnishments, bank levies, liens, and other crippling financial ramifications, most people need professional help to work through these issues, and the sooner you get help, the better.
At Ebbert CPA, our objective is correct tax. We handle each return with precision, care, and attention to detail to ensure you don't pay exactly what you owe (and not a penny more) every time.
More often than not, IRS resolution is a lengthy, formal, and complicated process, and it's a heavy burden to carry on your own. Ebbert CPA is well equipped to make the process as simple and hassle-free as possible. 
We understand that every client has unique circumstances, and we'll take the time to help you understand the best course you can take to find a resolution as quickly as possible.
At Ebbert CPA, we provide service that you can have complete confidence in. We don't cut corners, bend laws, or take any shortcuts. It's service you can rely on. 
When it comes to IRS resolution, there are plenty of firms that make big promises, but when all is said and done, they underdeliver. At Ebbert CPA, our goal is to help resolve your problems quickly, smoothly, and to ensure you get exactly the service you pay for.
Decades of Experience and Hundreds of Satisfied Clients.
We have the knowledge and expertise to help you find relief.
At Ebbert CPA, we have more than 40 years of experience helping our clients with IRS resolution, IRS audit representation, tax criminal investigations, and more. As both an EA and CPA, our founder, Leon Ebbert, has the needed expertise to represent you in your claim and help you find a resolution. If you have a problem, we can help you.
The fees and interest associated with unpaid taxes can compound very quickly, creating a problem that can feel impossible to resolve. We can help you seek an offer in compromise.
Sometimes the amount you owe is too large to pay at once. We can help you work with the IRS to reach an installment agreement, or payment plan, to make the situation manageable.
At Ebbert CPA, our goal is to help you get out of trouble and stay out of trouble moving forward. We'll provide the help you need to resolve any current problems and avoid them in the future.
Get the Relief You Need Today
When it comes to trouble with the IRS, things can get sticky quickly, and having the right professional to help you can make all the difference. Whether you're dealing with a problem that's large or small, we'll help you find the relief you need to move forward with your life. Contact us today to schedule a free tax relief consultation.
Schedule a Free Tax Relief Consultation Today
Whether you need immediate help with your tax preparation or want to discuss a custom bookkeeping solution, our team is here to help.
Call us at (865) 584-3200 or complete the form below and we'll help in any way we can.

See What Ebbert CPA Clients are Saying
"I have had many experiences with CPAs over the past 20 years. Out of all those CPAs, Leon is the best one I've seen. When any difficult tax case comes along, I always refer my clients to Leon and his office for their help and guidance. He consistently goes the extra mile…In my opinion, he is the best in the biz!"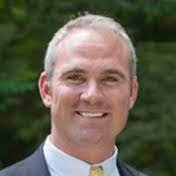 Norman McKellar, Tax Attorney
Knoxville, TN
"He helped me take advantage of every deduction I could this year and gave me advice on how to take advantage of even more deductions next year…Leon was just so polite, patient, and professional with me."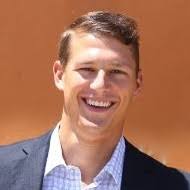 "To say that we have been pleased with Leon Ebbert's professionalism and competence would be an understatement! If you are a small business owner and need a seriously good CPA, this is the guy!"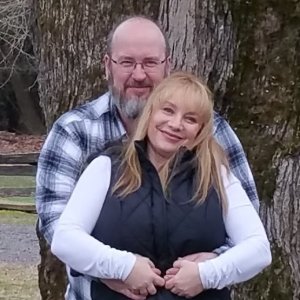 Carlin WIlson
Knoxville, TN